At Rocky Mountain Cleaning Company, we are committed to delivering clean homes based on your individual needs.
Our customer oriented mentality guarantees to meet every one of your requirements in order to earn your complete satisfaction.
Such mindset has been the medium by which we have earned the business and loyalty of our customers for more than a decade.
Throughout the years our company has served a large number of clients with an even greater number of needs. This gradual process has fostered our experience and established our reputation, allowing us to become a well trusted cleaning partner to everyone of our clients.
Living Areas & Bedrooms
Carpets vacuumed and edged
Window ledges cleaned
Baseboards dusted and wiped down
Vacuum, mop and dry hard floor surfaces
Stairs vacuumed
Flat areas damp cloth dusted
Mop and dry wood floors
Hand wash and dry marble
Tidy room appearance
Dust furniture and knickknacks
Make beds
Change Sheets (If desired)
Remove cobwebs
General dusting
Ceiling fans cleaned (If reachable)
Bathrooms
Tile walls and bathtubs cleaned and disinfected
Shower and shower doors cleaned and disinfected
Carpets vacuumed and edged
Windows and window tracks cleaned
Baseboards dusted and wiped down
Mirrors cleaned and shined
Sink and counters cleaned and disinfected
Floors washed and disinfected
Clean and disinfect toilet
Shine and clean chrome fixtures
Wipe down outside and inside cabinets and drawers
Cobwebs removed
General dusting
Kitchen
Scrub sink and base
Clean window ledges
Baseboards dusted and wiped down
Clean small countertop appliances
Clean refrigerator exterior
Clean refrigerator interior if requested
Outside of range hood cleaned
Top and front of range cleaned
Drip pans cleaned
Sinks cleaned and disinfected, chrome shined
Countertops cleaned and disinfected
Clean outside of cabinets and drawers
Clean exterior of large appliances
Wipe down inside and outside of microwave
Clean tables and chairs
Floors vacuumed and mopped
Trash emptied
Cobwebs removed
Thorough dusting
Clean toaster oven
Cleaning Services We Offer:
Weekly House Cleaning
Every other week Cleaning
Monthly House Cleaning
Move in / Move out Cleanings
Apartment Cleaning
Remodel cleaning
Deep cleaning
Spring Cleaning
Window Cleaning
Pressure washing
Oven Cleaning
Refrigerator Interior Cleaning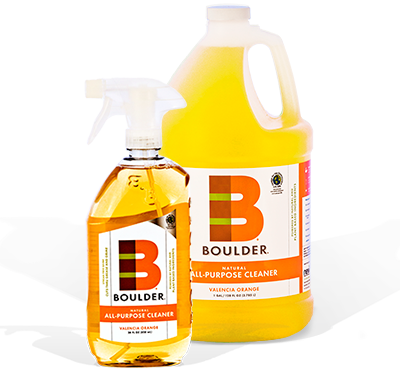 Why Hire Us?
Local & Family Owned
10+ Years of Experience
Liability Insurance, Workers Compensation and Voluntary Property Damage Insurance
Fair and Honest Wages
Specialized Cleaning Teams
Responsible and Attentive Cleaning Crews
Eco-friendly Products
Pet friendly!
Very Competitive Rates
24 Hour Cleaning Guarantee
Additional Services:
Our main goal is to earn your complete satisfaction by meeting your every need. For this reason we offer cleaning solutions for even your toughest cleaning problems.
Our additional cleaning services include the following:
Oven Cleaning and Degreasing + $30 - $60
While most ovens are "self cleaning" such process tends to leave behind a significant amount of residue and grease that later settles and is difficult to remove. At Rocky Mountain Cleaning Co. we apply specialized oven cleaning chemicals that allow us to properly and efficiently remove residue and tough grease making your oven shine again. We detail your oven with such care and attention that you might have a hard time recognizing it.
Refrigerator Interior - Cleaning and Disinfecting + $15 - $30
This can be done with the refrigerator empty or full. When full we carefully take out all the items and thoroughly clean and disinfect the refrigerator interior.
We begin by Applying time tested eco-friendly cleaning solutions that are both highly effective and safe. We then carefully place all items back in the refrigerator. The end result is a cleaner, healthier and a brighter fridge.
Hardwood Floor Polishing + $30-$60
This technique works for both hardwood and bamboo floors. Our trained teams will apply a high performance floor polish that will provide a protective coat for your floors while making them shine. Our teams begin by clearing the floors of chairs, rugs and other mediums sized furniture. We then thoroughly vacuum and mop the floors using a flat microfiber mop, lastly we apply the floor polish and let dry for about 30 to 45 minutes. For a standard home this process takes about 45 minutes to an hour and is recommended once every two months, depending on the amount of traffic the floor receives.
Window Blinds Cleaning and Dusting - $ Cost TBD
Depending on the style and make of the blinds, these can be vacuumed, dusted with microfiber or cleaned individually by hand.